You are passionate about creating user-friendly data solutions that are satisfying the actual needs of your stakeholders. Your job is versatile and depending on your client's needs you do user research, manage and brainstorm with various stakeholders, end-users and executives. You create roadmaps and a proper UX vision, create data-driven requirements, and many more. Does this sound like your dream job? Then apply directly!
---
What will you do?
You are responsible for:
Broaden and deepen the HDI competence
Vision on how to combine and use UX & data science
Mentoring colleagues in HDI
Prioritizing HDI activities for Bright Cape
Delivering the right solutions at our customers
Making sure the organization is aware of this competence and is able to sell this internally and externally
In Short
Location
Eindhoven
Department
IT
Office
Consultancy
Where will you work?
This job opening is for our office in Eindhoven.
Bij Bright Cape ademen we data. Hoe ervaren jij ook bent met data-analyse, Bright Capers weten precies wat ze moeten doen om jou te helpen je inkomsten te verhogen, kosten te verlagen en processen te stroomlijnen.
---
Company type
Scale-up
Employers
50-100
Industry
IT
What we ask
You have:
Knowledge of technology and innovations in HDI/UX
A strong affinity with collecting and using data
Experience in the end-to-end design process and product development
An educational background in Human-Technology Interaction, Data Science, Cognitive Psychology, Human Factors & Engineering, Industrial Design
+/- 5 years of experience with product/UX design & research
Experience in identifying and supporting sales efforts (preferred)
Been working for an agency/consultancy company (preferred)
What we offer
We offer:
Coaching & training, in order to provide continuous development and to boost your impact!
An allocated budget for external training & courses next to Bright Academy, our internal training & development plan
An entrepreneurial environment where you can contribute to sustainable operations and innovative products
Bright Cape Foundation which we are so proud of! We do better by supporting societal and environmental projects with knowledge (in-kind) and additional donations.
E-Mobility Plan offering everybody a shuttle pass for public transport (OV), car- and bicycle sharing, parking, etc.
Competitive salary and performance bonus
Flexible working hours; you plan your own schedule in consultation with your client
25 vacation days
Mobile phone allowance and of course a company laptop
Sustainability committee, to make sure we make the right and sustainable choices for a Bright future
Culture committee, for all our fun (online) events and the legendary Ski-trip! (Because we take pleasure in our work very seriously)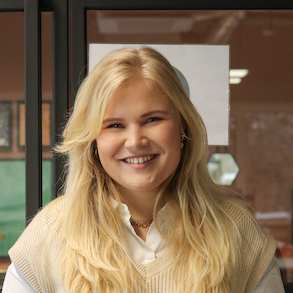 Need help?
Ask Rachelle van de Griek
Apply now
Are you the perfect candidate for this job and do you tick the boxes? Hit the 'Apply now!' button and we will contact you as soon as possible!